Info
ROSDY FILM KG produces the films of Paul Rosdy. Born and raised in Vienna, Paul Rosdy worked in the tourism industry in the 1980s and traveled the world for American Express, including the Soviet Union, China, and the USA. In 1990 he moved to Vancouver, Canada, where he completed a film curriculum. His first film, You Don't Look For Street Signs When You're In A Jungle (1991), followed by  Release Day (1992), both dealt with life in prison. A leading figure at the time in prisoners' rights was activist, Claire Culhane, who inspired Rosdy to explore life behind bars.
In New York Rosdy founded Pinball Films with Joan Grossman in 1993. Together they produced films for the educational market for clients such as Union Settlement. In 1998, after four years of work, they released The Port of Last Resort – Zuflucht in Shanghai about the 20,000 Jewish refugees who escaped the Nazis for Shanghai. The project was inspired by the memoirs of Ernest G. Heppner, a friend of the Grossman family, and screened in more than 20 countries including the world premiere at the Berlin Film Festival.
Then Rosdy turned to Central Europe to film New World (2005) a poetic travelogue, from the old world to the new. The world premiere was at the film festival in Karlovy Vary. In 2009, Rosdy wrote and directed Cernobílá Barevná (Black/White Color), a short film about the change in time and space in the northern bohemian brown coal fields.
2010 Rosdy met Alfred Schreyer. This encounter resulted in The Last Jew from Drohobych (2011), the portrait of a man, whose incredible life story spans all the upheavals of the 20th century. The world premiere was at the Viennale in Vienna.
Next Rosdy took on his hometown. Kino Wien Film (Vienna's Cinema), 2018, is a journey through the cinema landscape and history of Vienna, from 1896 until today. The world premiere was also at the Viennale in Vienna.
Shortly before Christmas 2021, Rosdy learned that the legendary EMI Austria Music  Store on Kärntner Straße in downtown Vienna would close forever. This motivated him to do the short The Last Day (2022). Over Christmas and New Year 2022 the film was screened in three Viennese cinemas.
Paul Rosdy is the fully liable partner for Rosdy Film KG. His brother, Martin Rosdy, is the limited liable partner.
Other publications:
Music:
VARIOUS ARTISTS Neue Welt – Ein Reisefilm von Paul Rosdy (Original Motion Picture Soundtrack)
Books:
Gelbe Post – Editor
The Murder of a Town Named Stanislau – Editor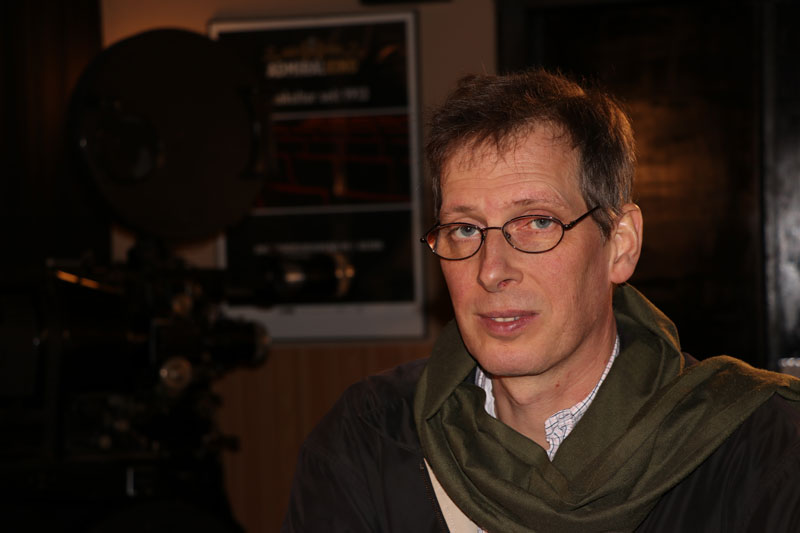 Contact
ROSDY FILM KG
Lustkandlgasse 51/4-5
1090 Wien
Austria
phone: +43 (0) 699 1217 0214
office(at)rosdyfilm.com
www.rosdyfilm.com